Raya. What is it and how can I get on?
online-dating
dating-apps
Raya. The Celebrity Dating App.
Dubbed by some as the "Tinder for famous people" with users including Ben Affleck and Channing Tatum. Where do I sign?
Raya is the talk of the town at the moment. It is a private, membership-based, social network app, first launched in 2015. The application was initially a dating app but has since added additional features alongside matchmaking to promote professional networking for members of the entertainment industry.
As far as dating apps go, Raya is no ordinary platform. Forget Selfridges in London, the best place to go celeb-spotting now is Raya. There are, of course, non-famous people on the app, with the outlet noting that artists, models, record-label executives, and others in creative industries can gain access to the exclusive platform.
Raya has been making headlines as recently, Matthew Perry and Ben Affleck weathered some online scrutiny for being on the app.
Matthew Perry found himself at the centre of a minor controversy when TikTok user Kate Haralson released a video the "Friends" star sent to her after matching on Raya in May 2020. Haralson, who was 19 when she matched with Perry, 51, told Page Six, "A lot of people were saying I'm a bully and mean for posting this, and it made me feel kind of bad, but at the same time, I feel like a lot of guys in Hollywood are talking to all these young girls and it's something that I think a lot of people should be aware of."
Kate Haralson speaks out on matching with Matthew Perry on Raya.
Recently, tiktok user @nivinejay, uploaded a video of what she claims is a DM that Affleck sent her after she unmatched him on Raya.
"Thinking of the time I matched with Ben Affleck on Raya and thought it was fake, so I unmatched him and he sent me a video on Instagram," Jay captioned the video, which sees a man who resembles Affleck asking her: "Nivine, why did you unmatch me? It's me."
While the authenticity of the video is not clear, the TikTok, which has been viewed more than 4.9m times, has prompted an interest in Raya, and what exactly it means to be a member of the exclusive platform.
Pictured: Ben Affleck and tiktok user.
But the pair are far from the only celebs to give the exclusive service a try.
Past Raya users.
Channing Tatum joined Raya following his split from UK singer Jessie J in November 2019. The "Magic Mike" actor's profile reportedly read at the time, "And yes, I used to be a stripper. Sorry," along with the shrug emoji.
D'Angelo's "Brown Sugar" was reportedly his profile song - this information alone is enough to make joining Raya my one and only life goal.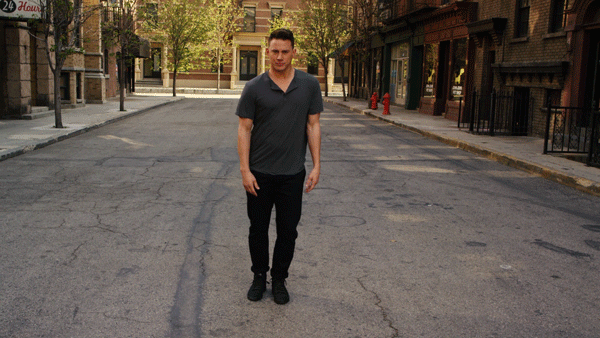 In April 2019, Lizzo revealed to Busy Phillips on "Busy Tonight" that she joined Raya in hopes of matching with John Mayer. She's since moved on to shooting her shot at Chris Evans on Instagram.
Unlike dating apps such as Bumble or Tinder, membership to Raya isn't as simple as just creating a profile. The app requires interested users to complete the application process. Once submitted, applications are placed in a queue and reviewed continually, the app's description in the app store reads. An applicant's status can change from 'waitlisted' to 'accepted' at any time.
So, what is the application process like?
Raya's application process begins with simple questions such as your name, your Instagram handle and the industry you work in.
The app then asks potential members to add a referral, with the app requesting: "Please select one or more Raya members who can privately support your application." Having done some Reddit research, people are even willing to pay for this referral from current users - online dating really is taking over! According to Raya, this step is integral as "connection to our community is the most important factor considered by our review committee".
Overall, Raya accepts just eight per cent of applicants with the app's waitlist reportedly near the 100,000 application mark. It's tough out there.
However, an application also doesn't guarantee acceptance, as according to the app, applicants are "assessed based on algorithmic values and input from hundreds of committee members spread throughout the world," with the website noting that application decisions can range anywhere from "a day to a few months".
The dating platform is also extremely strict about the behaviour allowed on the app, with the website stating that Raya will remove members who do not follow our simple rules of "respect, trust and privacy".
All in all, what have you got to lose? Test your photos on DATEnhance now, and when you are scoring perfect 10's it is time to start your application. Just think you could be going to lunch with Ben Affleck in no time!