online-dating
tinder
Dating it's such an easy thing to do!

I come from a small village in Southern Italy where you know everyone and everyone knows you. If you like someone be sure that they will know one way or another and vice versa. Meeting people is quite easy because everyone goes to the same pubs, same pizzerias, same cafes and same school. 'What if you liked someone outside this circle?', you are going to think. Don't worry because one of your friends, your 4th cousin on your mother's side or even your grandpa will know him for sure. It's a small world in my hometown.



University years are not an issue since you're in contact with dozens of people everyday. You might find yourself in the cafeteria drinking coffee with a random student who's waiting for his class to start, chatting to that girl you saw in the computer room during lunch or meeting new people during university events.



Things changed when I moved to Milan for work. I used to work on shifts and I had my days off during the week when everyone else was in the office. I wanted to have a social life SO BADLY. That's why I decided to follow my friends' advice and give dating apps a chance.


Quick guide to dating apps

I downloaded Bumble without not even checking out it worked. 3 minutes later I found out - to my great displeasure - that I was supposed to text first. ME? TEXTING A GUY FIRST? Bumble, you're such a funny joker!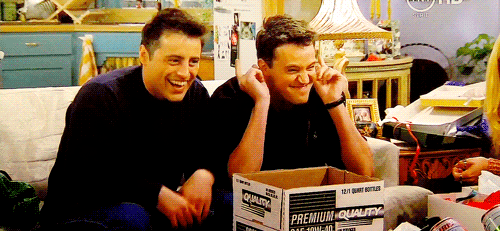 Although I consider myself a strong, independent woman, I HATE approaching people first. That's why I uninstalled it from my phone after 24 hours.
USE BUMBLE IF… You are tired of receiving unrequested horrible compliments and dick pics. Use it if you are patient and not afraid to make the first move; here women are in the driving seat. To get matches women have to message men first and if the guy does not answer back within 24 hours he loses the potential match. Bumble is best known for long-term relationships but I'm sure there's plenty of men and women looking for a cheeky bit of Netflix and chill.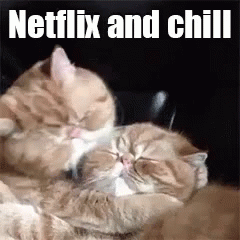 OKCupid was the second app I downloaded. I felt like it was a sign, Cupid was giving me his seal of approval!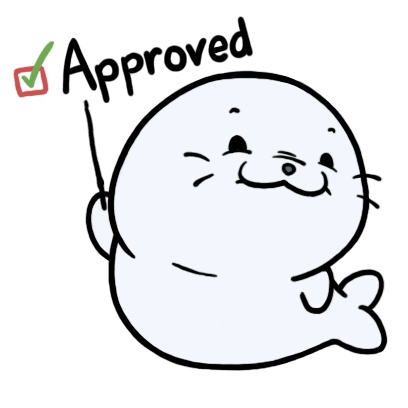 To be honest I quite liked this app. It is user friendly; creating your profile is quick and easy; you can see all potential matches and send and receive likes and messages. What I enjoyed most was the infinite number of questions - like a big quiz - you could answer to flesh out your profile. I found it quite funny and engaging as well as useful to find like-minded people. I'd rather get relevant matches after all. Quality over quantity is my motto! OKCupid brought me 2 horrible dates, a broken dream and a friendship. Not bad, right?!
USE OKCUPID IF… You like quizzes and you're looking for like-minded people you can start a nice friendship or a serious relationship with.
In December 2018 I decided I needed to make a big change in my life - I left my job and moved to London with a friend. It took me a couple of months to feel comfortable again. You know, a new city, a new language, a new way of approaching people…
Anyway! I was sure that London was the place where I would have found my kindred spirit. Most of my friends were using Tinder so I thought 'What the hell! Let's do it!'.
I downloaded the app, created my profile and started swiping left and right on people but… I didn't upload my photos. I was looking for a serious relationship and Tinder is best known for casual dating. It goes without saying that I uninstalled the app a couple of hours after creating my profile.
DO NOT USE TINDER IF… You're full of bias like I was. The truth is that you can find love on Tinder too. You can read people's fascinating stories on the net. You just need to find someone who wants the same things you want.
TINDER IS THE RIGHT APP FOR YOU IF… You like a good pun! The funnier and quirkier you are the better it is. Tinder users seem to appreciate a good pun. Have a look at all the funny conversations posted on Google! This app is right for you also if you can't be bothered creating a long bio and you are looking - mainly - for someone to hook-up with ASAP in your area. Its swipe decision process depends on how attractive you are. Therefore, choose your photos wisely!


Ps. Selfies don't work anymore!
Pps. Dear men, photos of you with a gigantic salmon are not attractive.
My journey in search of my perfect match ends with Hinge - the app 'designed to be deleted'. I created my profile, added some photos I thought gave people a good idea of how I look and I chose those prompts I felt could help me make my personality come out.
I started exchanging messages with interesting men I had much in common with, whether it was our love for books and foreign languages or our idea of going on holiday. I went on 2 disastrous dates that made me lose the tiniest flame of hope I got left. I was about to delete my profile when I finally met my partner.
The moral of the story here is… don't give up on love. There's a Mr. or Mrs. Right for each of us out there. Be patient, try more than one app and go on multiple dates.
USE HINGE IF… You're tired of dry conversations and if you are ready to commit to a long-term relationship. Its algorithm aims to show you the people you are most compatible with. You need to be patient and dedicate some time to create your profile since it does not focus solely on pictures. The app works perfectly without the need to upgrade to the paid version and the users age range goes from 20-35.
These are only some of the plethora of dating apps that you can download depending on what you are looking for.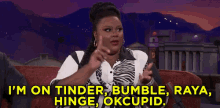 HER is the best app for the LGBTQ+ community looking for long-term relationships and friendship. Whereas, Grindr is best known for its spicy chat and is used primarily to find gay 'friends-with-benefits) in your area.
Bumble, Hinge, Match.com, eharmony and Plenty of Fish are apps that aim to help you find relevant matches through quizzes and questionnaires.
If you are a professional you can sign up to The League or the Inner Circle. You might need to wait up to a couple of months to be accepted but you will find a whole new side of the dating world.
Ps. We are about to launch a quiz that will help you find out which dating app is right for you. STAY TUNED!