Without love, can you be truly happy?
advice
interview
dating
Hayley Quinn
Hayley Quinn is a female powerhouse. Hayley is a love coach and dating expert whose abundance of emotional intelligence and analytical skills enables her to focus on giving bespoke and effective advice. Hayley also embarks on huge projects including a TEDx talk that went viral, a huge moment for Hayley and her career. Day-to-day, for Hayley, "it really is all about the individual success of the people that you work with which makes every day worthwhile."
So what sets Hayley apart from any other dating coach? Her approach. "Dating advice too often focuses on tips: rather than asking the individual to re-evaluate their approach to love. Coaching should be about asking people the right questions so that they can shift their mindset towards a problem, not just telling someone to follow a set of dating rules."

Hayley express that 'Love is such a fundamental piece of the puzzle in our personal happiness. Healthy relationships make all the difference to our energy levels, our clarity, and our ability to move forwards with other areas of our lives. So whilst I love getting to do talks, podcasts and blogs with other thought leaders who I really respect, it is when someone in my HQ Club forms a relationship that I feel the proudest.'

What is a dating 'myth' you find most irritating/things that people tell themselves that prevent them from getting out there?

There are so many dating myths that can disempower you from finding someone. Some of the most insidious are the ones that tell you there's nothing you can do to create change: 'when he's the right one he'll find you...', 'there are no good men left...' etc. All of these myths tell you that you're stuck, and you're not! We can't control everything but we can always create change.

Do you believe you can be unlucky in love? How to you help people that have 'given up' dating?

I would strongly advise people who think they're unlucky in love to change their belief around this (easier said than done, I know!) A good start point is instead of thinking about the negatives in any given situation, can you find a different way to look at this? Is there a way that these setbacks were lessons, or helped you to refine your approach to love and dating? I know this doesn't always feel accessible, so if you need to take time out from dating to recharge your emotional batteries, do it! But keep at least a small window of opportunity open in your mind to be positively surprised.

What is your opinion on soul mates? What do you say to someone who is on a quest to find their soul mate?

No doubt the idea of a soul mate sounds romantic, but in reality, I think it's important to cultivate a mindset where you can believe there are in fact many good potential partners out there for you. If we think there's just one this could be a recipe to be hung up on an ex, or feel like your chances are running out - they're not!
You discuss that your opinion on love and dating has changed as you have grown up in your TedX Talk (linked above), is this a message that you believe is important to share? Do you believe you grow through love or do you have to grow individually first?

Relationships, good and bad, can be real teachers to us, however, there's also a lot of merit in spending time by yourself. I know the pandemic has slowed a lot of people's plans to meet someone, but I think the positive here is that having time out to reflect on your dating patterns, to take stock, and to get truly comfortable by yourself, are all positives! It's a cliche but getting closer to fully valuing ourselves, and having worked on yourself first, is a prerequisite to choosing a great relationship.
What is your opinion on online dating? Can it be an effective tool to find love?

People can find love in all kinds of different ways, and as we move into modern life, more and more people will be meeting their partners online. So whilst I love to help people meet one another in real life, I also fully recommend having a great online profile going as well. In short, be open-minded as to how you might meet someone!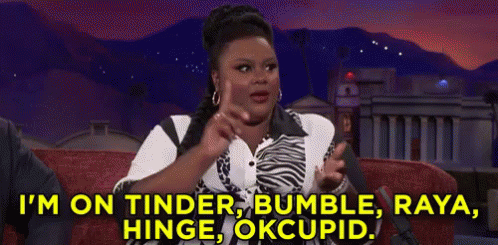 Here at DATEnhance, we place huge importance on online dating photos, do you believe these are an important aspect of an online profile?

We can complain all we like that social media has made us all too focused on superficial things like photos. However, great photos are the easiest way to improve both the quality and quantity of your matches. You don't need to have model good looks, but you do need recent, clear photos of you that encapsulate what it's like spending time with you.
In recent months, with lockdown etc, have you found people are still keen to find love?

Funnily enough not even a pandemic can slow down people's desire to find love: recent research from Match shows that they predicted January 2021 to be the busiest month ever for online dating, with 45% more users joining their dating site on 'Singles Sunday' on January 3rd!
Do you still have clients coming to you with these kinds of requests? What advice would you give for dating in a pandemic?

Absolutely! I think lockdown has made us all reflect on what we want to work on in our lives, and do differently on the other side! Remember as well that if the pandemic has made meeting people take a back seat, there are still habits you can create now to set you up for dating success on the other side. This could mean reanalysing your dating patterns, starting to enjoy your own company more, or changing your standards around who is lucky enough to get a date with you on the other side.

Do you have online dating tips? What are the golden rules for success?

Online dating can be fun and rewarding, but at times it can also feel draining and demotivating. But the more present and connected you can stay, the better results you shall receive. I always advise avoiding using online dating apps as a way to pass time. Set aside 20 minutes a day or a week that you will dedicate to manfully using the platforms. If you do this, your responses will be better and you will engage with people in a way that matters.
With more people now than ever joining dating apps, it can be easy to overlook people or be overlooked. This is why a great profile picture with a captivating background will do wonders for you. Avoid cliches when writing your biography ('I like going out and staying in') and instead substitute with details that are specific to you ('I'm a bit of a housecat, who can occasionally have their arm twisted to go to a festival...')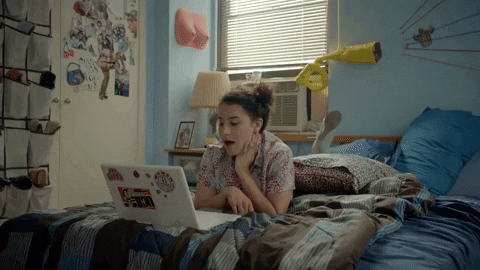 Opposing that, what common mistakes have you seen with online dating?

The easiest thing you can do to improve your profile is to have a better photo selection. Bad photos will hold you back: poor resolution, low quality or cluttered backgrounds are all things to avoid in your pictures. The second common mistake is a profile that is a carbon copy of any other generic profile. It is crucial to have a profile that says who you are! Don't say "I like to travel". Instead say, "Waiting for the lockdown to end so I can finally enjoy sangria in Barcelona." Finally, avoid the mistake of being passive: online dating is all about being proactive. Remember, the other person does not know you beyond your photo and a couple of sentences. Grab their attention by writing witty and inviting messages.

What is your favourite client success story?

I am proud to say that over the last couple of years, I have seen clients going from draining relationships to marrying someone they would have not met if they did not take the leap of faith in themselves. One of the more recent success stories is of two Hayley Quinn Club members who met each other at one of our events and are about to celebrate their one year anniversary. Both are still very active in the community but now more as support to other members.
If you could teach your 18-year-old self a lesson on love, what would it be?

To stop chasing love, to stay single, to get to know and love myself better... and of course that it would all work out in the end!!
Have you got any big plans/projects for 2021? What does the year ahead look like for you and your business?

This is definitely going to be a big year for dating. I'll be keeping busy producing amazing online coaching sessions with Match and being the resident love doctor on Radio 5 live with Laura Whitmore, and on Jillian Michael's show. I've also got all my fingers and toes crossed that this year means we can bring back our signature live events: Academy and Going Renegade! To help teach men and women how to meet one another again in real life.

Thank you again to Hayley for joining us this week for our interview series. To get in contact with Hayley visit her website https://www.hayleyquinn.com/ or email her at hayley@hayleyquinn.com