Don't just take a photo - make it!
photos
To get a show-stopping photo you need a photographer! They have a special talent of not just taking a photo, but making one. Award winning photographer Lynn Hammarstrom-Craggs specialises in creating beautiful portrait and headshot photographs in her north London studio. If you are looking for a baby, child or family portrait, Lynn offers both in-studio and outdoor photo shoots that will perfectly capture your special moments in time. Actors, performers, musicians and models can have a bespoke headshot or portfolio package specifically catered to their needs. If you're looking for photos for social media or online dating, Lynn will work with you to create perfect image for spcial platforms and dating sites.
We were most interested in Lynns take on dating photos and how important they are, especially during unprecedented times. "It's perhaps even more important now to have a good online presence so that you can attract people who you can, hopefully, meet up with in real life."
"I think everyone would agree that the very first thing people look at when online dating is the photo. Someone might be the love of your life, but if all you have to go on is a badly lit bathroom selfie, you may never swipe and know!" Speaking of selfies... "Unless you have access to very good lighting, a l-o-n-g selfie stick and a lot of reflectors, you're never going to look as good in a selfie as you would in a photo taken by a professional. Selfie shots tend to distort the face somewhat, so lens correction would be an issue as well."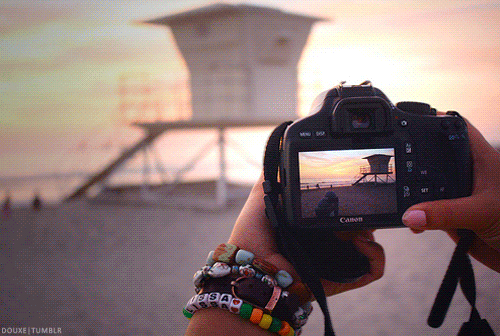 So how do you take a good photo for an online dating? The golden question! "Often social media photos will have other people in them, which is definitely not a good idea for dating apps. If it's a group photo, you might have people wondering 'which one is s/he?' etc. Similarly if someone else is cropped out of the photo, this can have a negative effect on the person looking at the photo. The initial response from someone looking at a photo where someone has been cut out makes the viewer wonder 'what happened there?' Using the rather obvious filters available on social media is generally unwise, as it's best to look as natural as possible in a dating photo, though a bit of subtle photoshop retouching is certainly fine and very popular."
"I think the thing that people get the most disappointment from, when meeting someone they've met online, is that the person in question is using an old photo of themselves, or one that's been heavily filtered. The last thing anyone wants when meeting someone is to find they don't look at all like their photo. Natural, well-lit and up-to-date photos are essential even if you love that picture of yourself from 6 years ago!"
And what to avoid in a dating photo? "Again, old or filtered/overly retouched photos tend to lead to disappointment. Likewise, photos that are blurry or too dark tend to get overlooked."
There is a bright future ahead for Lynn and her photography business! "With the vaccines now being available, I'll be able to reopen soon, which is very exciting! I had to close the studio during the various lockdowns, which has been sad, so I'm very much looking forward to the restrictions lifting and getting all the people who are on my 'reschedule after the lockdown has lifted' back in the diary! In the meantime, I've been working on floral photography on my many lockdown walks, and have a page on Instagram for that at @createdbylynn. I've also just gotten a puppy, so that's been a new photographic challenge! Nothing moves quite as quickly as a 10 week old fluffball. My attempts at capturing her first experiences are at @oliviathejackapoo on Instagram."]
Find Lynn at www.herrickphoto.co.uk and www.headshotslondon.co.uk
Or on Instagram @createdbylynn (and the puppy's at @oliviathejackapoo) and on Twitter at @herrickphoto