online-dating
datenhance
How everything started
DATEnhance is the result of a splendid idea that became real in 2016. Its journey wasn't what you would call 'smooth sailing' though. Creating a new platform and making it a successful one is more difficult than what you might think. We have been working hard to provide the amazing service you are using today and we discovered that ingredients to reach success are: 2 quarts of time, 3 cups of energy and a generous pinch of creativity.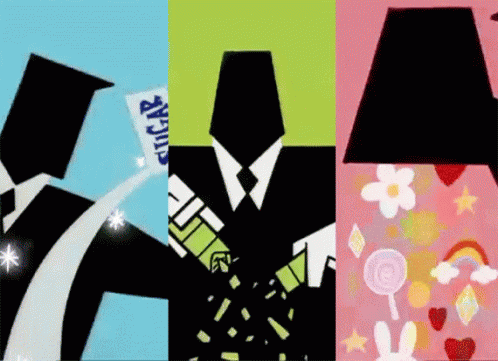 DATEnhance has been subjected to a real makeover. It changed its face, its features and its staff but it always remained true to its mission: to help our members improve their online date-ability and finally get matches and dates they deserve. It took us some time to really understand who we wanted to be and what makes us special.
So, why should you choose us over other similar platforms? Well, that's simple! DATEnhance has become one-of-a-kind since it's the only platform that offers real constructive feedback from people all over the world as well as having a super intelligent AI that provides interesting information about the photos uploaded. In addition, we have an entertaining page that only members can see (you know what I'm talking about if you signed up!) a hilarious Instagram and Twitter page and a professional online dating photoshoot service for those who live in London and the surrounding area.

Very fascinating and very shallow
Recently we created a very intriguing report where we analysed behaviour, preferences and ratings of our growing community. The outcome shows recurring patterns and highlights what people like and dislike to see and read in online dating photos and bios.
Make some popcorn, sit tight and get ready to read something very fascinating but very shallow!

Men vs Women
Let's start with the common knowledge that on dating apps men outnumber women by 9 to 1. This means that women can be picky when choosing their potential partner because the dating pool is ginormous and they are sure that sooner or later they will find Mr. Perfect. On the other hand, men find it hard to get matches and likes because the number of women is limited. Therefore, finding the perfect match appears to them as their own mission impossible.
Unfortunately, the same pattern can be found on DATEnhance too. In fact, 80% of our community is made of men and 20% of women. This means that women will receive a larger number of ratings in a small amount of time, whereas men will need to wait a little longer to get the same results. This is the main reason why it takes us up to 7 days to collect enough ratings for men to have statistically significant and relevant results, but only 3 days for women.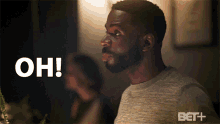 Demographics: Age, Nationality and Purpose
Let's get to know our users better: What's their age? What are they looking for? How attractive are they? Where are they from?
Our user base is mainly made up of people between 18 and 35 years old. Don't let this discourage you though since all ages are welcome to DATEnhance! Recently, we recorded an increase in users in their 40s and 50s who want to improve how they look in their photos because they are ready to get back into the dating game. The majority come from the USA and the UK but we have a big following from Germany, France, Russia and many other countries. In regards to their purpose on the platform, further data shows that 55% of men are looking for hook-ups on Tinder. The remaining 45% are looking for better matches or a long-term relationship. On the other side, women joined the platform not because of their lack of matches but because they want to know more about what people think of them. Is it a cry for validation or just curiosity? We are not really sure but we hope the service is providing them what they're looking for.

How do I look?
DATEnhance's goal is to encourage people to put their best self forward. Our community rates and comments photos as well as giving honest & constructive feedback. We don't tolerate mean comments or body shaming. We don't want our users to feel judged or feel bad about themselves. We're not about judging people. We're about providing the best environment for our members to find what they're looking for in online dating. We truly believe the small part we play in the dating puzzle can help them find love.
To do this we present an average beauty rating and attractiveness based on the ratings received. What I find incredible is the fact that beauty is undeniably subjective. According to our members, the majority of women's attractiveness ranges between 6 and 8, with 7 being the most common rating. Men's attractiveness goes from 4 to 6 and a very small percentage of people got between 7 and 9. Are the women on our platform too picky? Are our men too generous? Is it just a different personal perception of the others? It would certainly be interesting to know what the raters' thoughts are.

Sunglasses: Wear Me, Wear Me Not
We see hundreds of photos on social media and dating apps everyday. Have you ever thought about what are the main features that attract you and encourage you to click on that like button? We have, and this is what we discovered:
When talking about sunglasses, men seem to be more keen on giving 8s, 9s and 10s to women not wearing sunglasses because they can see their faces clearly. On the other hand, women seem to be adamant that men shouldn't wear sunglasses in their photos. In fact, the 95% of women said they wouldn't go out with someone who's wearing sunglasses in their photos. I am part of that 95%. I honestly don't mind if someone is wearing sunglasses in 1 photo but I would absolutely swipe left if he wears them in every single photo. There's a proverb saying that eyes are windows to the soul so…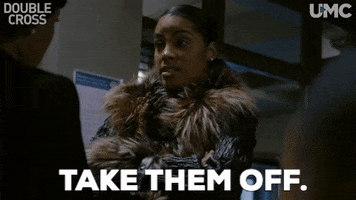 Let's talk about smiles now!
As you know humans are naturally attracted to happy, smiling people because they send positive vibes. Smiling makes you look approachable, sociable and warm. Smiling shows people that you can have fun and enjoy life and it allows people to see what life would be like with you. You have one opportunity to make a great first impression, don't waste it! Forget about duck faces, squints and long faces. Would you like to get more matches and dates? Wear your best smile and show the world that you're a happy-go-lucky person! As simple as that!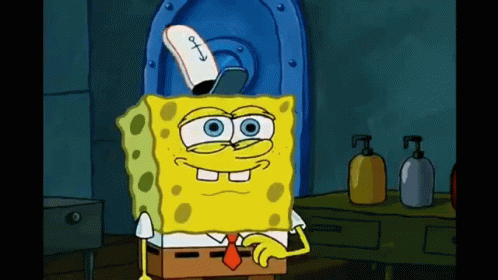 What about hats?
Usually it's better to avoid anything that could cover or hide your face. On dating apps, seeing your face clearly is an important part of the swiping and liking process (duh). At DATEnhance, we saw a recurring pattern of people with a receding hairline who prefer wearing hats and caps. Dear men, be brave and proud of who you are. Don't be ashamed of yourself. Again, beauty is subjective and someone else might find attractive and pleasant what you actually hate about yourself. In addition, covering your face (partially or completely!) will only get you bad ratings because women will think that there's something you're hiding. An odd tattoo? Fluorescent hair? A third eye, maybe?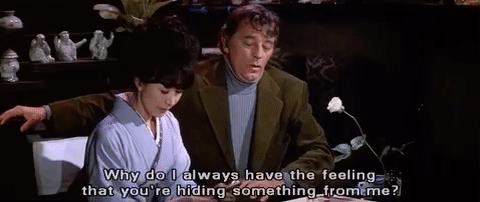 Postscript...
This is a lot to take in, I know. Of course, nothing of what we found out is the rule for everyone. You will always find men and women who are into duck faces, bathroom selfies, sunglasses and sad-emo expressions. This article and our data is just a small slice of what happens in the magical world of dating and attraction.
Here you will find the report page with graphs and numbers. If you are interested in our raw data, please get in touch, we'd love for more people to use it and draw even more deep conclusions on it.
Stay tuned to read about our next report that will be live in 30 days. We will discuss beards, moody looks into the distance and much more. If there's anything specific you would like us to talk about, let us know at data@datenhance.com