Lions, Tigers and Bears, O My!
advice
online-dating
Staying Safe Online
When you go hiking in the mountains there is a risk of encountering lions, tigers and bears. People that do such activities are aware of these possible risks and so take precautions in order to prevent dangerous situations. The same applies to online dating, whilst you may not see online dating as immediately threatening as a lion, dependant on your choice of date, of course, there are plenty of risks and dangers (but absolutely do not go on a hike with a stranger on a first date). We have all heard the horror stories, I need not repeat them, and you should not focus on the few exceptional cases... however it is important to remain vigilant at all times. You can never be too safe. A report by CNN stated that a record $304 million was reported lost to romance scams in 2020.
I do not want to scare you or discourage your online dating efforts, I just want you to understand the risks and know what simple steps you can take to ensure your personal safety! Online dating can leave you feeling emotionally vulnerable, so you don't want to also feel physically vulnerable.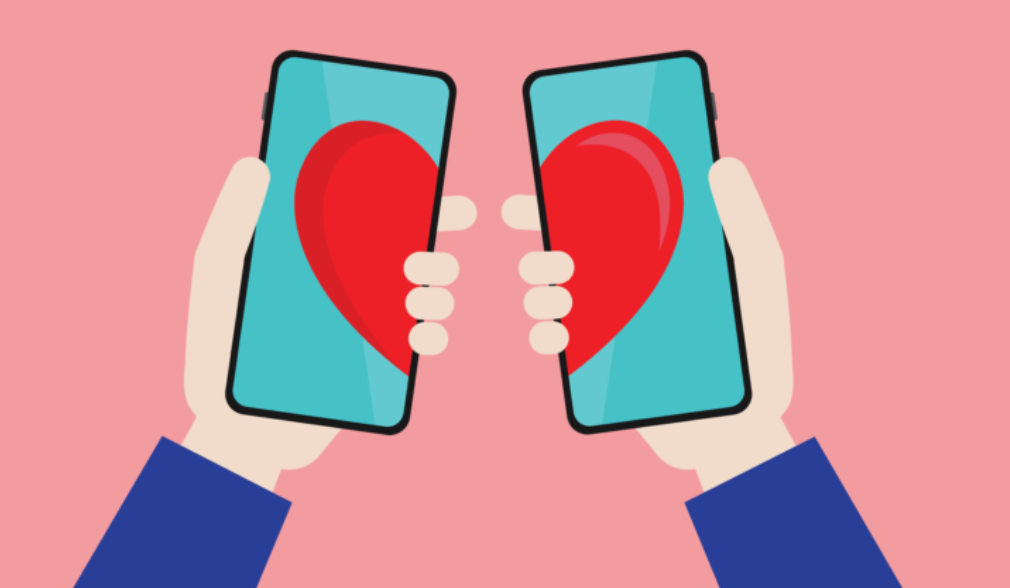 Before we begin, if anyone says this is an overreaction, please ignore them. You have full permission to do what you believe is necessary to protect your own safety, within reason of course. If you feel in any way uncomfortable then something is wrong. Period. You must remove yourself from that environment. It doesn't matter how charming or attractive the other person is, if you have a bad gut feeling, listen to it. Remember, under no circumstances are you obligated to continue a date or an online interaction and do not feel you need to be polite to someone at the expense of your own welfare.
The 10 commandments of staying safe:
Protect yourself. You are our number one priority here. Ensure that you have proper privacy settings in place on your profile and be careful to not divulge too much personal information. This does not just apply to dating profiles, this applies to any profile online as if a stranger has your full name they can easily search for you. I would even recommend making your socials private. Always treat the person you are chatting to as a stranger — because they are. Never ever respond to a request for money and never give out bank account or personal detail.
Use a trustworthy site. There are about 1,500 online dating sites in the U.S., and fraud is on the rise. You can depend on larger, more reputable sites like Tinder, eHarmony, Bumble, OkCupid, and Match.com etc to protect your private information but be cautious of the dozens of online dating websites and apps that target college students. When you decide to stop using a site, make sure you delete your profile.
Fact Check. Don't be afraid to Google someone you've just met online. If you met over Facebook, use Google's "search by image" feature to check for multiple Facebook profiles using the same photo. If the person messaging you isn't the only person claiming to have his face, you know you're likely looking at a fake account.
Watch out for the scams. Never respond to a stranger's request for money or nude pictures that show your face. They can look at the photos on your profile but if they want more photos you can send a picture of your face at the Grand Canyon, just make sure you are wearing clothes in the picture. Always remember that pictures and videos taken and sent via smartphone can easily be posted elsewhere online. Go slow. Don't fall too fast for someone you've never met. You don't know who you're actually falling for.
Meet in public. The most important message. Your first meetings should ALWAYS take place in a public space (coffee shop, café, mall, etc.), even if your goal is just a casual sexual hookup. You should arrive at the venue separately, and plan to leave on your own; this way you are less likely to get 'trapped' in someone else's car for a premature make-out session or driven to a location you'd rather not visit. If you didn't follow any other advice, just at least make sure you don't let your date walk you home. I know late night strolls with are romantic, but you don't want someone you literally just met to know where you live. It's always better to be safe than sorry and online dating is no exception.
Tell someone where you are going. Make sure a close friend or family member knows who you are meeting, when, where, and for how long. Arrange to check in with that person at least once during your date.Tell your friends about the online relationship. If they show concern, take that concern seriously. If you have an iPhone, use the find Friends app! If you stay out late, try and remain in contact every hour or so with your friends after midnight until you get home safe.
If it sounds too good to be true, it probably is. People can create dream personas online. If your virtual date is a model and boasts about their huge luxury yacht and claims to have invented a billion-selling app, they're probably lying. If anything sounds strange or unbelievable, ask questions. If the person is defensive, you're likely on to something. In the same breathe, beware of a sob story or fantastic too good to be true business deals.
Don't be afraid to offend or make them uncomfortable. If someone is pursuing you online, you have every right to ask as many questions as needed to put your mind at ease. It's not unreasonable to request proof of hard-to-believe information. If they are who they claim, making you feel safe and secure will be a priority for them.
Be honest with yourself. Don't ignore any hesitancy or feelings of discomfort. You shouldn't need to talk yourself into investing in a relationship with someone you haven't met in person. Don't let a charming stranger or single-too-long desperation convince you to deny your gut feelings about the stranger you've just met. Don't let the passing of time and some sense of closeness to someone online cloud your judgment.
If you are drinking, drink responsibly. Let me be clear about this: alcohol doesn't assault people, people assault people. That said, it's much more difficult to stay aware of your surroundings and make good choices when you're drunk. So maybe stick to one nerve-settling glass of wine.
When getting to know people, take your time and trust your instincts. It's always better to be safe than sorry. Always.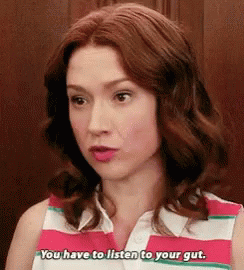 No matter what, if someone you've met online victimizes you in any way, you need to report the abuse. In addition to local authorities, there are a number of websites designed to assist people who've been victimized online, including www.haltabuse.org and www.romancescams.org. Don't hesitate to use them to protect yourself and others.
Tinder Safety
Something we love: Tinder has come up with a feature that aims to stop people from catfishing, the verification through blue ticks. The dating app has come up with a photo verification method whereby users will be asked to take pictures in real-time. Selected daters will be asked to take a selfie that matches a pose shown by a model in a sample image. Tinder advises doing this twice before requesting verification. The photos are then sent to Tinder's community team, which determines whether the account is legitimate or not. If all is as it should be, a blue checkmark will be assigned to the account to give their matches a bit of peace and mind that the person is who they say they are.
Photo: Tinder.com
Over on its website, Tinder reveals: 'We use a combo of trusty humans and facial recognition technology to compare the facial geometry in the selfies you submit and in your profile pics.' Fellow dating app Bumble also has the verified-in-real time feature as it hopes to cut down on catfishers.
Tinder is also working on a tool to weed out potentially offensive messages. The new moves come after a partnership with the safety app Noonlight which includes a feature that flags potentially offensive messages and another that give daters an easy way to call emergency services. An amazing way to ensure your safety.
Please follow these simple steps to stay safe and use all features available to you! Dating can be so much fun we just want to ensure you are protected.