How does the Tinder algorithm work?
tinder
online-dating
Ah, loved-hated online dating! I'm sure we can count the number of people who have never experienced it on one hand. Big dating companies sell the magical idea of finding love with a swipe. Who are we to not believe them and turn that illusion down?
Dating apps are intuitive and even the least tech savvy can figure out how to create a profile and start swiping. At a first glance, they seem to have a mechanism that shows a pool of random people we can swipe left or right on, depending on our preferences. As soon as a potential date (we previously liked) swipes right on us we have a match. Easy, right?
But..what if I tell you that there's much more we don't know about behind this mechanism? What if nothing is random?
In the next paragraphs I'm going to unravel the mystery of how the Tinder algorithm works. Brace yourself because you'll be amazed!


Tinder
Tinder is an American dating app released in 2012 that became really popular in a very short period of time. There's a common notion that Tinder is strictly related to hook-ups and casual dating but many people are the living and breathing proof that it's possible to find love on the infamous app.
Even though it looks like it works randomly, it doesn't. The people we see when we open the app fit the preferences of location, distance, gender and age you selected upon sign up. This is how your journey starts. Don't go taking your swiping left lightly since Tinder penalises who swipes left too much. So...how does Tinder decide what profiles you can see?


Desirability and ELO score
Austin Carr from Fast Company found out that Tinder gives every profile a desirability score, also known as ELO score (a rating system used in chess to calculate the players' skill level), and increases the chance of matching between people who have the same or similar score. Jonathan Badeen, Tinder co-founder, compared the infamous app to Warcraft. He said "I used to play a long time ago, and whenever you play somebody with a really high score, you end up gaining more points than if you played someone with a lower score. It's a way of essentially matching people and ranking them more quickly and accurately based on who they are being matched up against". In a nutshell, if you match with someone with a high ELO you 'gain points' and Tinder rewards you by populating your feed with profiles of people the app finds more desirable. In addition, your ELO score goes up when people swipe right on you and goes down when they swipe left. Frankly, I think that it is quite worrying that Tinder is so focused on beauty, desirability and physical appearance. However, Sean Rad, Tinder founder and former-CEO, reassured us saying that it took around 2 months to build the algorithm because there were too many variables to consider, such as recency, proximity, percentage of messages sent and so on.


How to hack the Tinder algorithm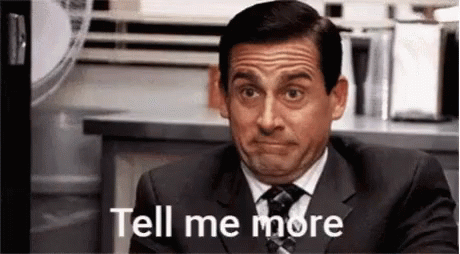 While doing some research on the Tinder algorithm I couldn't help but wonder if there's any way to trick the system and actually see more attractive profiles in my feed. Out of curiosity, I decided to Google 'how to trick tinder algorithm' and not-so-surprisingly I've found hundreds of people interested in this topic.
So what are the tricks and hacks to fool Tinder?
- Pin your location in the most crowded part of your city to maximise the number of people who can see your profile

- Choose your best photos. You can use a photo rating platform like DATEnhance if you aren't sure about what photos you should post

- Don't miss the Tinder Swipe Surge, a new free feature that sends real-time updates on the activity peaks on the app

- Use Tinder Boost and Super Boost (paid features)

- Increase the age range selected

- Use the app 3-4 times a day (recency is important!)

- Delete your Tinder account and make a new one. Your account will have a pretty good visibility for a couple of days and you're supposed to get a high number of matches

- Use Tinder during peak hours (usually from 6pm-10pm) and days (Sundays seem to be pretty successful)

- Your first message should be at least 8 words long, it should include an emoji and please, do NOT send explicit content
Do all these hacks work? Well, I don't know but if you're committed to finding your soulmate it's worth giving it a try!
Good luck!