tinder
online-dating
icebreakers
Online dating is a world as fascinating as it is difficult. Men see it as a game of numbers and women see it as a gigantic ocean where all they have to do is to pull on the fish net and choose the lucky one they will give their attention to.
After swiping right on an unbelievably ginormous number of people you wait patiently to be liked back and match with someone and then...

It's a match!
You did it! You finally got a match! Don't fudge it up now! Send something funny and original to your match to wow them. Of course cringey pick-up lines and cheesy icebreakers are out of the question. Starting a conversation with "Hey! How are you doing?" is boring and doesn't make you stand out from the crowd. Show that you're curious and interested in them - you could ask something about their bio or reply to one of the prompts on their profile (if you're using Hinge). If you're not a creative person or you just don't want to waste your time thinking about something creative and original, Tinder has worked on a project you might find interesting. The infamous dating app released 21 questions based on Arthur Aron's 36 Questions to Fall in Love to #VibeCheck your match and make sure you have a wide plethora of topics to discuss. Then, 'If they are roses they will bloom, if they are spikes they will sting'.
Tinder's 21 questions
I wanted to present the 21 questions in an original way instead of just listing them and bore you to death. To make the reading more pleasant, Anna and I ( Head of Product and Head of Direction at DATEnhance, respectively ) are going to answer the following question so that you can also have the chance to get to know us better.
Here we go!


1. Describe yourself in one tweet.
Selene:
Anna:

2. What are the last three emojis you used?
Selene: The laughing face, the fingers crossed and the crying face - it almost looks like a short sad story.
Anna: The heart, the heart face and the party face

3. What is one thing you don't understand what all the fuss is about?
Selene: Drinking beer at the pub. British people seem to be obsessed with it.
Anna: A Sunday roast - although I am now vegan, even before I never understood it.

4. Which meme do you think best represents 2020?
Selene:
Anna:

5. To whom do you send your first message in the morning? To your parents or to your mates?
Selene: Since my family doesn't live in the UK my first thought goes to them. I send a horrible picture of me every morning.
Anna: Friends

6. Live to work or work to live?

Both: Work to live, no doubts about it.

7. What was your last meal?

Selene: Baked eggs with tomatoes and feta - it reminds me of Italy.
Anna: Vegetable soup

8. Tell me a secret about yourself that no one else knows…
Selene: Isn't a secret supposed to stay secret?!
Anna: I don't have any secrets

9. What three words would your best friend use to describe you?

Selene: Cheerful, creative and determined. Her first answer wasn't very polite.
Anna: Too much energy

10. What is the soundtrack to your life?

Selene: Dancing in the moonlight, Toploader


Anna: Changes, Justin Bieber

11. If you could do anything in your life and be sure you would succeed, what would it be?

Selene: Professional hugger
Anna: Devote my life to charity work, for children or for animals

12. Who is your secret celebrity crush?

Selene: Bradley Cooper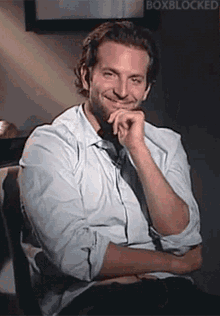 Anna: Not a secret, Zac Efron



13. What is a very embarrassing memory that keeps you up at night?

Selene: I tend to erase embarrassing memories. Think of me as as a human Dory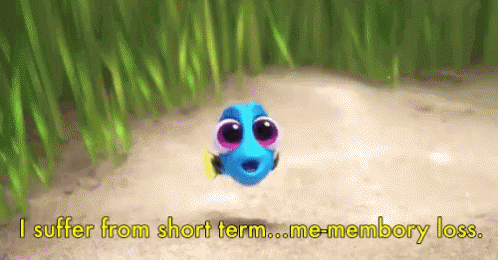 Anna: Any memory I have between the ages of 8-13 is pretty bad

14. TikTok or Netflix?

Selene: Netflix, always! I'm not sure I should say this but I never used Tik Tok.
Anna: Tik Tok

15. What is the craziest thing you have to do before you die?

Selene: Bungee jumping!
Anna: Live

16. Early bird or night owl?

Selene: Early bird - waking up early gives me the impression that I have an entire day ahead of me to do whatever I want.
Anna: Night owl

17. In a film, who would play you?
Selene: Zooey Deschanel


Anna: Kylie Jenner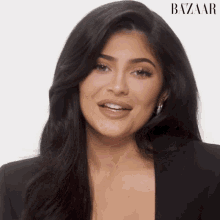 18. Who do you think is the biggest 'Covidiot' of 2020?
Selene: All those people saying that UV lights, vitamins and injections of disinfectant will prevent you to get infected
Anna: Every celebrity that went to Dubai for "work"

19. What do you do when not in lockdown?
Selene: I like going for long walks
Anna: Everything and anything

20. What disgusts you the most?
Selene: The Central line during rush hour [gif]
Anna: Warm breath, or smelly people in general

21. What's the worst excuse you've ever given to get out of a date?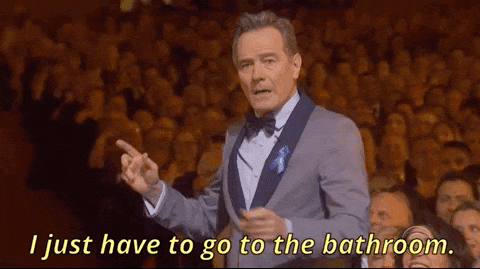 Selene: I'm sorry if I can't stay longer. My flatmate just called because she's waiting for me to have dinner together.
Anna: Had to give my parents a lift

Now it's your turn! Wow your match with some incredible answers!