Top 10 tips for DATEnhance
dating
datenhance
Getting the most out of DATEnhance
We have one goal here at DATEnhance, to help you find love! We have developed this service to change the face of online dating. To make sure profiles are up to scratch and showcasing you in the best possible light. It is a minefield out there, use DATEnhance to better navigate though the world of online dating and get better quality matches.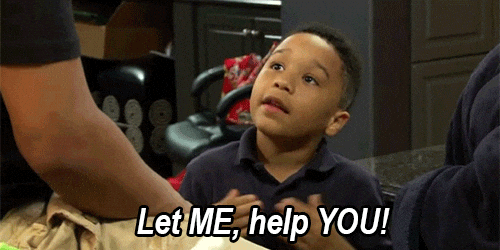 How would you know if your photos make you look unapproachable, or if they are badly lit, or it's hard to see you clearly if it wasn't for DATEnhance! People closest to you will hold an unconscious bias when looking at photos of you, so strangers are the best audience.
Following are our top tips of how to use DATEhance successfully and how you can get the most of the service! A quick thank you if you are already using the service, we value our users a lot, and if you are considering joining - what are you waiting for? Love is only a click away!
1. Upload recent photos. There is no point in getting a photo from 4 years ago rated. These photos should not be on your dating profile in the first place thus why would you need them rated. You need to use a recent photo on your profile (Within reason, this may be harder now given we all haven't been outside in nearly a year!) Do not use a photo from 4 or 5 years ago, I would go as far as to call that a catfish! That is not what you look like now and if you arrange a zoom date or meet in person, your date will quickly see that your profile is inaccurate. You may have looked good then - but you look good now too! Show the most recent images to get the most honest and accurate matches.
2. Read our blog. We give so much advice - use it! Our blog covers so many topics including, how to be your own photographer, dating success stories and even suggestion lists of which movies to watch on a first date. On the blog, we have also begun an interview series in which we explore the professional side of the dating world by talking with experts. There is so much to learn from these key figures, including James Preece, and understanding their views on online dating, and dating in general has been fascinating. If you have any dating experts you would like to see us interview, leave a message in the comments below.
3. Book a private coaching session. New feature alert! Introducing our private coaching session, tailored to each individual user providing guidance on how to build the perfect online dating profile. We will go through your goals with online dating, your dating platform/app of choice and what you can do to create a strong profile. There are so many dating apps and websites out there, so finding the right dating app for you is very important. Quality matches are so important, people that you feel you could build a connection with before meeting, falling in love and growing old together! It may seem far fetched now but anything is possible.
4. Do not upload a group photo. Unfortunately group photos add nothing to an online dating profile. Also, your friends can find their own matches! (You don't want to be upstaged by anyone else in the picture either). On this site in particular there is no way to identify who you are in the photo and so make it clear! It is impossible to rate a photo of five people. Yes it is good to show you are sociable, but do this by using an individual photo in a social place eg. bar or restaurant. You can portray the social aspect of your profile without causing confusion!
5. Unlock all the comments. We strongly recommend that you upgrade your profile and unlock all comments on your profile. Those that leave comments and handy tips are people within our community, and thus they are people that actually use dating sites so they know exactly what they want to see and what is effective. A small price to pay which will lead to increased success in the future. It is very easy to upgrade to this on the results page!
6. Be patient. Whilst it is not impossible to have overnight success, the process requires patience. When you begin online dating it can feel hard and like there is no point. Creating a perfect profile will however create a more positive experience. By showing yourself and your interests/personality you really illustrate yourself to potential suitors and they may contact you. This may take weeks or months but Rome wasn't built in a day. Be patient and good things will come. As long as you are being proactive in your search you will see the light at the end of the tunnel.
7. Know what you are looking for. When you join the dating site, do you want a casual relationship? Or do you want to fall in love? These goals also will help select which dating app to use! Knowing what you want from the site will help with your approach also. It is important to be honest with your goals on online dating as you do not want to end up leading someone on or wasting someone's time.
8. Rate others and be rated in return. How can you expect to get useful feedback on your photos if you are not rating others? You get out of this service what you get in, and the more people you rate the more you unlock on your profile so it is a win win! The comments left beneath photos are the most essential part of the feedback, providing an anonymous opinion or pointer on how to improve the image - it all helps! *We have a zero tolerance policy towards hate comments.
9. Who you are as a person is more important than looks. We have reminders throughout the site to remind you that beauty is only skin deep. Your values, your morals and who you are as a person are so much more important. This is why we encourage you to show your personality through images, to create a full picture of the person you are, that you are not just a pretty face. Secondly, those who may not consider themselves conventionally 'attractive' still have as much of a chance with online dating as any. Good lighting and a fun photo can do amazing things!
10. Stop taking selfies. In a shot the arm's length from your face there is just no room to show your likes/hobbies/style or anything! Selfies are unprofessional and it looks like you have put minimal effort. Again, you get out what you put in. If you put effort into resting your profile, you will see more effort in return. If everyone takes a selfie, how will you stand out? Be different and use a real photo. Read our blog to see how to be your own photographer if no one is around.
DATEnhance is an extremely useful webite when used correctly, and we are here to help!