dating
covid
online-dating
Once upon a jab...
We have been talking about a potential Coronavirus vaccine for a year now and finally the time to get the infamous jab has come. There have been fiery discussions and protests worldwide supporting or denying the efficacy of the vaccine – some are still wondering if it will turn us all into aliens with 5 legs and 3 eyes or not. Time will tell, I guess. Now it's our turn to make the right decision for our sake and others' too. What's certain is that getting the vaccine will help all of us go back to normal and date safely without the risk of being infected.
In January, Tinder, Bumble and OkCupid highlighted a new trend nobody would have expected to become popular. More and more people were adding funny, interesting details to their dating bios about being vaccinated and being willing to get the jab once it will be available for everyone. Tinder noticed a 238 percent increase in vaccine and Covid-19 mentions in people's bios between November 2020 and February 2021. Its users were quite imaginative - a guy from the UK called himself the 'antibody boy'; a girl from NY wrote 'I have antibodies for Covid-19 but I'm still afraid of catching feelings' and a man from D.C. reassured all the women around that although fully vaccinated, he's still wearing a mask and washing his hands. Thanks for your dedication, soldier!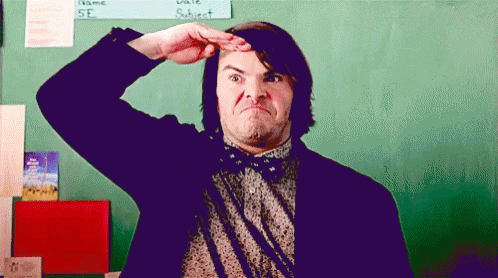 OkCupid rode the wave adding Coronavirus related questions to its personality quiz, asking its users what was their favourite winter lock down date, how they plan on dating during this time of Coronavirus and if they will get the Covid-19 vaccine. Michael Kaye, Senior Global Public Relation Manager at OKC, shared the outcomes of the data collected: 72 percent of respondents said they would take the vaccine, 3 percent have already taken it, 16 percent are not sure yet and 9 percent are adamant that they will never take it. I wonder if these 9 percent know that this might be the deal breaker that makes potential partners swipe left. "Getting the vaccine is the hottest thing you could be doing on a dating app right now", like Kaye told the New York Times.
Yes, you read correctly. No vaccine no party!
People are conscious of the gravity of the situation and are taking this pandemic seriously. That's why the majority of them, particularly Millennials and Gen Z , would cancel a date if the counterpart is against social distancing and thinks that Covid-19 is just a seasonal flu. You have been warned!
Bubble sharing = commitment
2020 is the year that never was. The pandemic paused our lives for so long. I can see the light at the end of the tunnel now but I'm still worried that things will get worse again forcing us to put everything on hold once more. The horrible feeling that we wasted precious time we could have used to boost our career, have fun or build meaningful relationships is still filling the air. Three lockdowns gave us enough time to think deeply about our priorities and understand what we really want to achieve in life; social distancing made us realise how important human connections are. People, or at least those in their 30s (I speak for my category), are not interested in messing around any more. We are ready to play hardball since we are not afraid of commitment. The new measures outlined by the UK govt will encourage us to make the next step in an existing relationship or seek a long-term partner to "bubble up" with. An interesting study from EliteSingles showed that 70% of people in the UK consider bubble sharing a sign of commitment. 69% think you need to be dating exclusively before talking about bubbling up, 57% would be willing to join a new bubble within the first three months of dating, and 17% would bubble up in the first few weeks of dating. I understand you miss all the touching and smooching but there's no rush. You'd better cool your jets!
Internet trends are not always something we should take as good examples – you could almost say that the vaccine promotion is a counter-trend (from the usual doom-and-gloom stories on social media) that encourages everyone to stay safe and date responsibly. It's going to be a long way before all of us can get the jab and we know that having antibodies is not a permanent solution to the pandemic but we are on the right track.
So, don't give up, don't lose your hope and stay positive. Better days are ahead.